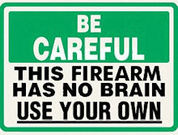 Gun Sefety Rules by Jeff Cooper and MagPul Industries.
1. All guns are always loaded ! Even if they are not, treat them as if they are !
2. Never let the muzzle cover anything you are not willing to destroy !!
3. Keep your finger off the trigger till your sights are on the target !!!
4. Identify your target, and what is behind it !!!!
---
Check out our In Stock items under the Firearms Tab.
Families On Target can Order most anything for YOU!
*** *** All Firearms & Ammo sales must be done In-Person and all buyers must have a VALID Illinois State Police FOID Card. ALL FIREARM & AMMO SALES ARE FINAL. *** ***


Families On Target accepts all major brands of Credit/ Debit Cards

Families On Target does have a $$ CASH $$ DISCOUNT!


---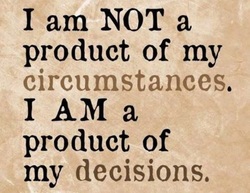 Saying by
Craig "Sawman" Sawyer : US. Marine Corps, former Navy SEAL, sniper SEAL Team's 1 and 6. Combat Firearms and Tacticts Instructor and founded of Tactical Insider. and guest Instructor and Advisor to History Channel's Top Shot Series.

---
Families On Target
Quick Tip's & Projects !!!!!
Buying a Firearm, in Illinois Customer Check List.
Please look Under "Contact Us " tab at the top right hand side of our page, you will find links to common questions.
1. Have a Valid FOID ( Illinois' Firearm Owner Identification Card).
---Your FOID MUST have the same address as your actual residence.***
2. Have a Valid Illinois Drivers License, Illinois ID, or USA Passport.
---Your 2nd form of identification MUST have the same address as FOID and is your actual residence.***
3. Please, Be Patient.
---I understand the wait times, But as a Federal License Dealer, I am bound to a different standard than the buyer.
---I MUST abide by both the Federal Government, and the State of Illinois. ---
4. Please, ASK Questions, Be Informed.
---Please be informed, if you do not understand ask questions, Its my Job to help you out with Customer Service.
5. Look for sales. (the Web has changed Firearm Sales for ever.)
---Use places like CDNN, The Sportsman Guide, J&G Sales along with GunBroker. Stuff goes on sale daily.